We are at the right intersection between Science and Business to help Ag Companies
make best decisions around their pre commercial technologies.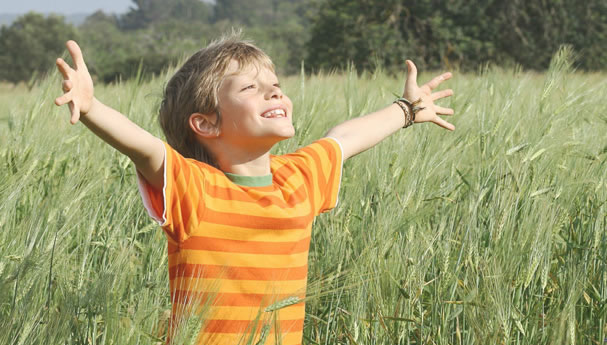 Our team is determined to be a global major player in the ag technology market that will feed future generations in a more safer and healthier way, powered by our broad experience, passion for science and unlimited innovative spirit.
TALENTS TO TAKE CHALLENGES
These are just a few from our outstanding team of professionals
We are a young, innovative team entirely dedicated to boost decision making in pre commercial processes of ag technologies. Our multi discilplinary group is highly professional, with PhD, MSc and scientists  graduated from top ranking Universities of Argentina and US. Background in agronomy, entomology, seed quality combined with team´s expertise in areas of basic research, development pre commercial processes and registration of ag products in multinational companies.
MARIANO BATTISTA

FOUNDER

Ing. Agr., MSc.

A seasoned scientist and entrepreneur, with a degree in Agronomy from University of Buenos Aires and a Masters from UCDavis. Mariano´s early challenges were in Monsanto, where he had multiple leadership assignments in the areas of R&D, seed technology and production. In 2006 he joined Gonzalo to put his passion for Research into AgIdea, where they have been building a growing, thrilling and fun Project.

GONZALO GRIGERA

FOUNDER

Ing. Agr., PhD

Gonzalo co-founded AgIdea together with Mariano back in 2006. Prior to that, right after completing his degree in Agronomy from University of Buenos Aires, he did a 1-year experience in the private sector working at Monsanto in the seed quality area. Then he returned to the academy to work in applied crop ecophysiology and earned a PhD from University of Buenos Aires. Once already working at Agidea, he did a Business Program at the Austral University. He enjoys combining business and applied science.

VERÓNICA SATRAGNO

BUSINESS DEVELOPMENT

Ing. Agr., MBA

Verónica joined AgIdea in 2016. She has a Bachelor´s degree in Agronomy from University of Buenos Aires and an MBA from CEMA University. In her extensive career she has undertaken numerous challenges in Marketing and Product Management at leading ag companies such as Monsanto, Don Mario Seeds and most recently leading the BioAg Alliance between Novozymes and Monsanto for Latin America. In her current role as Business Development Manager at AgIdea she releases her passion for agribusiness.

DAVID GARAY

OPERATIONS MANAGER

Ing. Agr.

David has been working at AgIdea from the beginnings in 2007. Always involved in the operations, he participated in the deployment of several new locations and projects for the company. Currently he is leading the Operations team. He has a Bachelor´s degree in Agronomy from University of Rosario, and prior joining AgIdea he had worked for Monsanto in the soybean breeding area.

AGUSTÍN CRESTA

CTO

Ing. Agr., Msc.

Agustin has a degree in Agronomy from University of Buenos Aires and a Masters degree in Plant Breeding from University of Rosario. He has worked as a researcher in Ecophysiology and Genetics at UBA and INTA, and later at Syngenta Argentina, as Trait Development Researcher and Scientist. He joined AgIdea in September 2015 where he served as Research Project Manager, managing research projects with Biologicals and Biostimulants and leading and implementing the strategy to open US experimental farms and Headquarters. In March of 2017 he will assume as Executive Vice-President of US Operations.

ELEONORA DA RIVA

ENTOMOLOGY PM

Ing. Agr., Msc. (ongoing)

Eleonora joined AgIdea in 2010. She started as laboratory technician and after two years she became the lead of the Insect Rearing Laboratory. In 2012, she participated in the design and deployment of a new testing and rearing facility where she leads a team of more than ten people. She has a Bachelor's degree in Agronomy from University of Rosario and she is applying to a Master of Science degree in Entomology. In her career, she has faced many challenges leading projects in the field, laboratory and establishing standardized methodologies within entomology science.

MAURICIO CASQUERO

WEED SCIENCE PM

Ing. Agr., PhD

Mauricio joined AgIdea in 2014 as Project Manager. He has a PhD in Agronomy from Universidad Nacional del Sur, where he gained expertise in weed sciences. At Agidea he is leading projects related to herbicide efficacy, crop interference, herbicide tolerance, soil seed bank and phenotypic characterization of weedy biotypes. He has authored several scientific publications and presented his work in international scientific meetings. On top of that, Mauricio has gained experience in GLP as Study Director, involved in studies with several products and crops.

EMILIO GONZÁLEZ

ECOPHYSIOLOGY STRESS BIOLOGY PM

Ing. Agr.

Emilio joined AgIdea in 2010 as Operational Manager of Cuyo Region, where he specializes in crop water stress projects. Currently he also develops activities in GLP studies as Study Director, Principal Investigator and Field Investigator. Emilio has a Bachelor's degree in Agronomy at National University of San Juan. During his academic training, he developed productive activities at an olive and grape family business; collaborated in corn water stress trials at INTA San Juan and took part in the elaboration of the municipal information system at IIEE (Statistics and Economy research institute).

VALERIA FAGOTTI

REGULATORY SCIENCES PM

Ing. Agr.

Valeria has been working at AgIdea since 2010. After several challenges within the company, she leads the maintenance of Good Laboratory Practices System. She is responsible for projects under this standard. She is an agronomist, graduated from the University of Rosario. During her career, she worked at the University in the Plant Physiology Area and also in Don Mario Seeds soy quality area.

JUAN PABLO MAISTERRENA

B. FINANCE EMBA

CFO

Juan Pablo joined AgIdea in 2017. He has a wide professional experience in agbusiness after occupying positions at Los Grobo Group, which is one of the most important agbusiness players in South America. Juan Pablo followed graduate and postgraduate studies in prestigious universities from Argentina such as University of Buenos Aires, IAE Business School and UADE. He has joined AgIdea with the aim of enhancing the company's finance and administrative matters.

ROMÁN BASSANI

B. CHEM.

Technical Director of Residue Analysis Laboratory

Román joined AgIdea in 2017, as Technical Director of Residue Analysis Laboratory. He has a Bachelor´s degree in Chemistry from University of Córdoba (UNC) and more than twenty years of experience in the development and management of food and environmental analytical laboratories. Has actively participated in the implementation of ISO 9001, ISO 17025, GLP and BRC based quality systems. Before joining AgIdea, Román led a group of process control laboratories in Prodeman. Prior to that, he was part of JLA Argentina where he worked as a Laboratory Manager, GLP Study Director and Co Technical Director of Chromatography area. He led developments in pesticide residues analysis in food, which were recognized internationally through awards and mentions in the 1st and 2nd LAPRW.
WE ARE GUIDED BY THESE VALUES
LONG-TERM RELATIONSHIPS

Our dream is to became a strategic partner of our clients. Customer focus and close interaction with them tend to improve both the quality of the results, and the associated decision making process.

INNOVATION

We are proactive in proposing new approaches to test our customers' technologies. We like new challenges, and we tend to see problems as opportunities.

THOROUGHNESS

Professionalism, quality in every process, care for details. We follow procedures and our activities can be replicated.

DETERMINED

Our goal is to satisfy our client expectations accomplishing the assumed commitments, seeking for all available alternatives or creating new ones to achieve it.

AGILITY

The broad variety of projects that we develop makes us agile. We feel comfortable with many crops and technologies. We are both dynamic and flexible.

RESPONSIBILITY

We develop every task with maximum commitment, ethics and confidentiality. We are committed to conduct quality tests and deliver project reports on time and in full.
LEARN ABOUT OUR THRILLING HISTORY
SOME OF OUR PARTNERSHIPS AND CERTIFICATIONS
SPONSORS
We build long term partnerships with outstanding innovators
CONTACT US
Argentina
Ruta 8 km 225.5
C.P. B2700, Pergamino
Buenos Aires, Argentina


Phone: +54 2477 415633

info@agidea.com.ar
USA
Helix Center - Office #218
1100 Corporate Square Dr,
St. Louis, MO 63132, USA
Contact: Agustín Cresta
Phone: +1 660 202 3899
agustin.cresta@agidea.com.ar
Uruguay
Zonamerica, Ruta 8, Km 17.500
Edificio Biotec, Oficina 141, C.P. 91600
Montevideo, Uruguay
Contact: Verónica Satragno
Phone: +598 2 518 58 27
veronica.satragno@agidea.com.ar