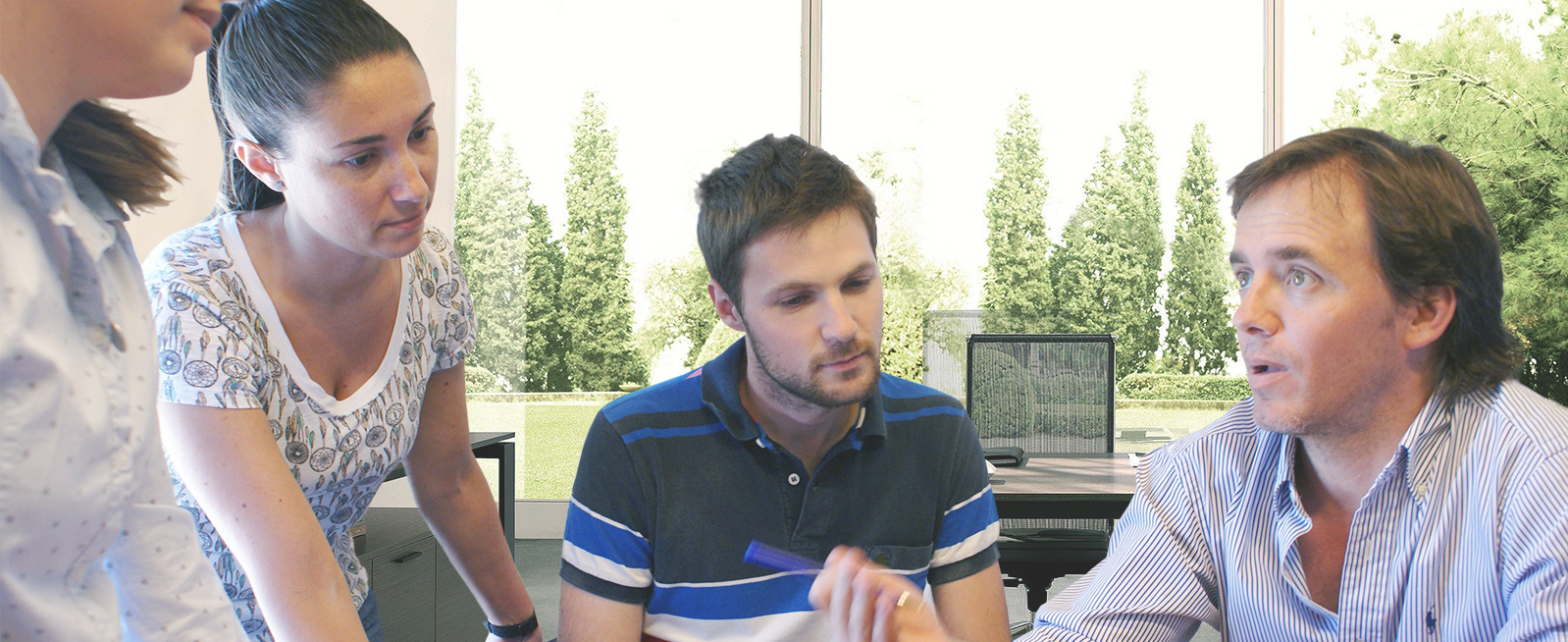 PRODUCT DEVELOPMENT AND REGULATORY SCIENCE
Strategic thinking around Technology Development results in faster and more efficient product advancement and deregulation. Our teams help our customers to roadmap and harness their pre commercial processes. Engineered launches that balance speed to market, efficiency and cost savings.
DEVELOPMENT STRATEGY
Each stage in the pre commercial pipeline has specific Research needs, goal setting, and risks assessment.
Design and Planning are essential for success from Product Development to the submission of Regulatory Packages and launch.
REGULATORY
Whether it's biotechnology events, crop protection/nutrition, to biological/biopesticide technologies, we have the tools to fully deregulate your product in Latin American countries.
LOGISTICS
There are many details around a succesful Regulatory Packages; we take care of them: Planting Permit presentation, seeds and materials import and export, Dossier preparation, outreach with Regulatory Agencies.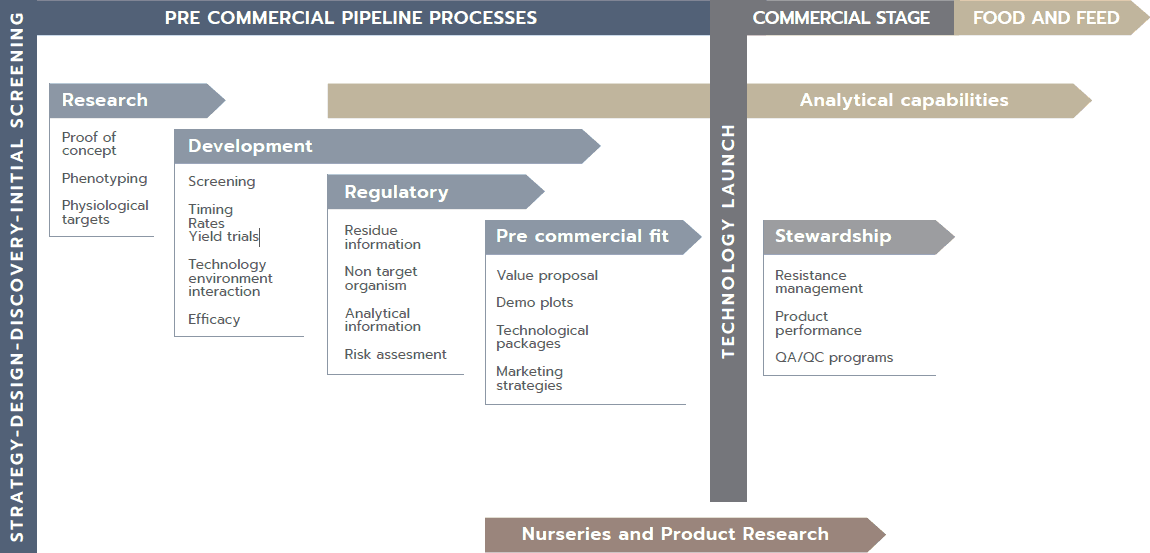 PROJECT MANAGEMENT
Each project is managed by a Lead Scientist that coordinates an interdisciplinary team within AgIdea, which will take your Project to full execution, in a timely manner, and within budget.

Lead Scientists with MSc and PhD degrees in Analytical chemistry, Breeding and Genetics, Plant Pathology, Entomology, Weed Sciences, Regulatory Sciences, and Ecophysiology will lead your project to success.

We team up with your company during successive phases from Experimental Design, Study Monitoring and Analysis to Reporting to obtain timely and reliable results.
EXPERIMENTAL DESIGN
Interdisciplinary teams and innovative thinking processes help ask the right questions, elaborate relevant hypotheses and experimental design to capture the value of your technologies. At the right intersection between Science and Business, we aim to increase signal to noise ratio, and put criteria and planning for a flawless execution.
STUDY MONITORING
Our Lead Scientists will interact with you to keep you informed around trial conduction and advancement.

Our resourceful scientific team interacts with our local crop experts to oversee adequate and compliant Study execution.
ANALYSIS AND REPORTING
Meaningful data analysis and reporting for each specific need. We help our customers in a customized way:
Meta analysis of trial networks.
Rigorous statistical methodologies.
Crop modelling and multivariate analyses for complex response variables.
SPONSORS
We build long term partnerships with outstanding innovators
CONTACT US
Argentina
Ruta 8 km 225.5
C.P. B2700, Pergamino
Buenos Aires, Argentina


Phone: +54 2477 415633

info@agidea.com.ar
USA
26404 245th Rd,
Marshall, MO 65340, USA Phone: +1 660 202 3899
info_usa@agidea.com.ar
Uruguay
Zonamerica, Ruta 8, Km 17.500
Edificio 300, Oficina 310 - 06, C.P. 91600
Montevideo, Uruguay
Phone: +598 2518 5827
info_uruguay@agidea.com.ar